Pilates Equipment (2)
This class is taught by: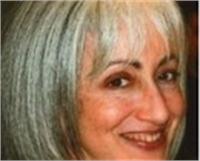 Marcy has lived in Hyde Park for over 30 years during which time she and her husband raised their four daughters, and she started her own garden consulting business. Marcy came to Pilates after an illness that greatly impacted her fitness and metabolism. She is certified in Pilates Mat and Equipment through Power Pilates and Bally's Fitness. Marcy's classes are based in the classical system, but include many other influences from her experiences in teaching and continuing education. She emphasizes proper positioning and accessing the correct muscles systems while achieving a flow through the classical sequence of exercises. Her goal is to bring the benefits of the Pilates system that restored her health and fitness to all of her clients.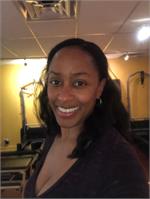 Leslie was born and raised in Hyde Park, and no matter where she's roamed, has always felt called back to her home neighborhood. After working in corporate America as a project manager for over 15 years, Leslie knew she wanted to spend her time doing something more fulfilling. In May 2015, she took a leap of faith and left corporate life behind. Opening up to Universal guidance, she was led to the Chaturanga Fitness Pilates Teacher Training program. This was a perfect fit for Leslie as fitness, tied into the mind-body-soul connection — so central to her personal life — could now be applied in her daily working life as well. Being deemed a "natural" by the Pilates Program Head, as well as by fellow Chaturanga Pilates teachers, she is now certified in Pilates Mat Instruction, and continues to build her skills in mat and equipment repertoire as an apprentice at Chaturanga Fitness. Leslie also loves to obstacle race and travels around the country to compete, coming home to two zany and lovable cats, Edgar and Mishka.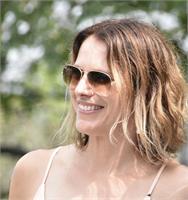 Sarah came to Pilates after a back injury several years ago which seriously impacted her ability to exercise. Pilates Therapy at Chaturanga offered a gentle introduction to the Pilates practice and philosophy which started Sarah on her current journey as she seeks to become fully PMA certified through the Chaturanga Teacher Training program. Whilst teaching at the studio, Sarah became curious about Pilates for Osteoporosis and was inspired to take further training at Basi Pilates in California to understand how Pilates can help bone strength, and to ensure that her Pilates Therapy and Osteo Strength classes adhere to bone safe principles for those with the condition. Through Pilates, Sarah hopes to help others improve their core stability, overcome their injuries and become stronger and more flexible humans, so they can be at their best and live life to the fullest!
PGE 2
Pilates Equipment Level 2 classes are for those who feel comfortable in the Mixed Level classes and desire, both mentally and physically, to explore some of the more advanced, and at times more complicated, repertoire in the Pilates universe. In Level 2 classes you will be expected to be able to integrate foundation Pilates skills in a variety of challenging contexts at a fairly brisk pace, so be prepared to stay focused and work hard! These advanced classes are best suited for those who: have a fairly firm grasp of Pilates fundamentals (principles and cueing), are generally physically fit and flexible, and have the desire and motivation to conquer new challenges.
Upcoming classes: