Yoga Flow (1-2)
This class is taught by: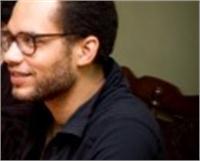 Keom has been practicing yoga for over two decades, and has been teaching for eleven years. He was certified at Yogaview and YogaState, and has experience in Viniyaga, Anusara, Iyengar, Tantra Hatha and Ashtanga. Erich Schiffmann, who teaches Freedom Style Yoga, is a strong influence for Keom. Keom also has several years experience with Vipassana Meditation and is a certified Thai Body Worker. Keom is also currently a trainee in Chaturanga's pilates teacher training.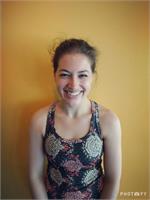 I first encountered yoga after soccer-related knee-injury in high school. I was drawn to the calm state of mind a good yoga class created, so I began practicing yoga in a variety of styles. But the more I practiced, the more questions I had. The turning point for me was taking a class from an Iyengar-trained Ashtanga vinyasa teacher in Las Vegas. I knew I had found the style for me. I loved the discipline, focus, and intelligence behind the Ashtanga primary series, but I still had more questions than answers. I wanted to know how to make Ashtanga and its benefits more accessible to yoga students at all ages and stages of practice. I traveled to Mysore, India for my 200 hour teacher training, where I learned how to teach the practice to students at every level with the use of blankets, blocks, straps and other yoga props. I see the physical practice of yoga, no matter the style, as a pathway toward a deeper, more transformative way to live one's life to the fullest. My wellness journey has introduced me to Pilates, another beautiful, intricate, and alignment oriented practice. I am very interested in its rehabilitative and pre-habilitative applications. As I complete Chaturanga's intensive Pilates teacher training, I am excited to integrate the best of both disciplines and allow their innate intelligence to complement each other. Whether for Pilates or yoga, I look forward to seeing you on the mat!
Yoga Flow (also known as Vinyasa Yoga, which means "linking") links breath to movement; every movement has a breath that corresponds. Creating energy, movement, and heat within the body through a sequence of breath-synchronized movements. During this flow class you will be guided to move from one pose to the next during an inhale or exhale.
Upcoming classes: