Neuro-Pilates Matwork
This class is taught by: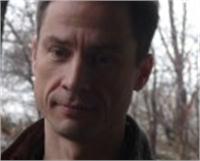 Michael Eastwood will be introducing Anat Baniel Method (ABM) at Chaturanga.
In the wake of the recent The New York Times article on injuries in yoga practice, the workshop and series of weekly lessons will focus on pain-free and injury-free movement, especially healthy back movements.
The Anat Baniel Method (ABM) uses movement with attention to raise the brain to a high state of potency. In ABM, "potency" is not a vague concept, but a specific state of awareness that accesses your ability to learn actions that had seemed out of reach. The primary benefit of the new movements, however, is not the movements themselves, but the changes induced in the brain (and by the brain) as it learns to co-ordinate the entire body to accomplish previously impossible intentions. New intention, and motion arrive simultaneously as the brain upgrades itself in the original learning process we used before we could even use words.
ABM is neither medicine nor therapy, but is a learning method that is effective in relieving pain, injury prevention and rehabilitation, degenerative issues, learning disabilities, and genetic disorders. ABM is use by many top athletes, musicians, and other high performers to access levels of self awareness that allow peak performance.
bio
Michael Eastwood began searching for a way to "change his mind" in the 1980s. After various detours through philosophy, Japanese language study (wrote an Education masters in the Japanese language at Kyoto University), martial arts, and history, he finally had the misfortune/fortune to receive brain trauma, and in his work to recover his mind, found that the Anat Baniel Method was not only a path to healing his brain, but also a way to sense, feel and think with an awakened self
Upcoming classes: