Marcy S.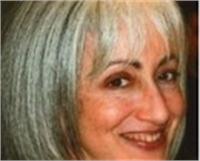 Marcy has lived in Hyde Park for over 30 years during which time she and her husband raised their four daughters, and she started her own garden consulting business. Marcy came to Pilates after an illness that greatly impacted her fitness and metabolism. She is certified in Pilates Mat and Equipment through Power Pilates and Bally's Fitness. Marcy's classes are based in the classical system, but include many other influences from her experiences in teaching and continuing education. She emphasizes proper positioning and accessing the correct muscles systems while achieving a flow through the classical sequence of exercises. Her goal is to bring the benefits of the Pilates system that restored her health and fitness to all of her clients.
Marcy S. instructs the following:
Pilates is unique among exercise programs in its effectiveness at providing stability for the spine and the joints. It is an excellent practice on its own, but when combined with other practices like running, biking, and yoga, Pilates may totally change the way you approach these activities. Pilates Matwork focuses on a sequence of traditional and contemporary core routines, and often incorporates small props to add to the fun and challenge.




PGE 2
Pilates Equipment Level 2 classes are for those who feel comfortable in the Mixed Level classes and desire, both mentally and physically, to explore some of the more advanced, and at times more complicated, repertoire in the Pilates universe. In Level 2 classes you will be expected to be able to integrate foundation Pilates skills in a variety of challenging contexts at a fairly brisk pace, so be prepared to stay focused and work hard! These advanced classes are best suited for those who: have a fairly firm grasp of Pilates fundamentals (principles and cueing), are generally physically fit and flexible, and have the desire and motivation to conquer new challenges.




Mixed Level Pilates Equipment classes are appropriate for most levels of fitness. In Mixed Level classes, you will continue working to develop foundation Pilates skills, such as stability in the pelvis and low back and spinal elongation, in a variety of challenging contexts. You will also be introduced to new exercises that build shoulder stabilization and upper body strength and challenge your strength and coordination. Some experience with the Pilates Level 1 classes is highly recommended before enrolling in Mixed Level Classes.