Alisa O.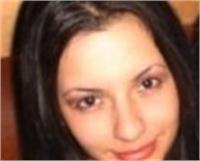 Ever since I can remember, I loved to dance. Growing up, I took ballet and jazz, loving every minute of it! As a teen, I took a great interest in Latin music and naturally dancing to the different styles followed. Teaching Zumba has allowed me to do something I LOVE and inspire people to keep moving and seek better health. However, my class is not just that- we bond, we become friends, we grow strong. After that, nothing seems impossible! Movement in Zumba inspires people to change more than just their diets. You might just find yourself liking a "workout", or maybe that your attitude is just a little more positive.
Alisa O. instructs the following:
Get up and go with an aerobics class that's safe, heart-healthy and gentle on the joints. The workout includes easy-to-follow low-impact movement and upper-body strength, abdominal conditioning, stretching and relaxation exercises designed to energize your active lifestyle.