Keom G.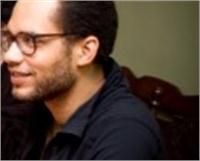 Keom has been practicing yoga for over two decades, and has been teaching for eleven years. He was certified at Yogaview and YogaState, and has experience in Viniyaga, Anusara, Iyengar, Tantra Hatha and Ashtanga. Erich Schiffmann, who teaches Freedom Style Yoga, is a strong influence for Keom. Keom also has several years experience with Vipassana Meditation and is a certified Thai Body Worker. Keom is also currently a trainee in Chaturanga's pilates teacher training.
Keom G. instructs the following:
Yoga Flow (also known as Vinyasa Yoga, which means "linking") links breath to movement; every movement has a breath that corresponds. Creating energy, movement, and heat within the body through a sequence of breath-synchronized movements. During this flow class you will be guided to move from one pose to the next during an inhale or exhale.




Mixed Level Pilates Equipment classes are appropriate for most levels of fitness. In Mixed Level classes, you will continue working to develop foundation Pilates skills, such as stability in the pelvis and low back and spinal elongation, in a variety of challenging contexts. You will also be introduced to new exercises that build shoulder stabilization and upper body strength and challenge your strength and coordination. Some experience with the Pilates Level 1 classes is highly recommended before enrolling in Mixed Level Classes.




One part corrective exercise, one part Pilates-based core workout, and one part self-massage using the foam roller and other props, Pilates Therapy covers all the bases. Appropriate for all levels, this class moves at a deliberate pace and heeds best practices for safe exercise making it a great option for people with non-acute chronic back pain, hip replacements, degenerative changes in the spine, autoimmune issues, and transitioning to group exercise from Physical Therapy. The only requirement is the ability to get up and down from the floor. Pilates Therapy is a 55-minute Therapeutic Re-boot Camp for your Body!




Pilates is unique among exercise programs in its effectiveness at providing stability for the spine and the joints. It is an excellent practice on its own, but when combined with other practices like running, biking, and yoga, Pilates may totally change the way you approach these activities. Pilates Matwork focuses on a sequence of traditional and contemporary core routines, and often incorporates small props to add to the fun and challenge.