Dianna O.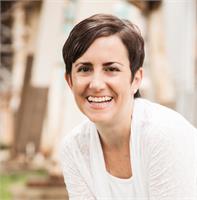 Dianna Oles began her formal study of yoga in 2001 with all the major Hatha schools. She has trained extensively with Rod Stryker (Tantra) and Tias Little as well as many other master teachers including an apprenticeship with Gabriel Halpern for therapeutic yoga (Iyengar tradition) and Matt Huish (Shadow/Nadi Yoga). She deepened her practice of meditation, Ayurveda, chanting, and philosophy while living in India and has taught in ashrams & meditation centers. Dianna is an unquenchable seeker and shares practices to reconnect with the deep intelligence we all naturally possess. In her classes you will be challenged to cultivate awareness and encouraged to explore from the inside out helping to unify body, mind and spirit. She is an excellent conduit bringing ancient tradition to modern practice. Having earned her MA in Asian Studies, she reads Literary Chinese, Sanskrit and Tamil source texts which continue to inspire her teaching. In addition to teaching and continued study, Dianna works directly with brain-injury patients, studies karnatik singing, and spends a lot of time soaking in nature.
Dianna O. instructs the following:
This class is for absolutely everybody! A deep relaxation that requires no physical exertion, just lie down and be guided through the soothing process. You will finish feeling renewed and restored – better than having a full night's sleep. If you don't think you can sit still to meditate – this is for you. And even if you are a seasoned meditator, this hour will help you unwind many habitual patterns and accomplish lifelong goals you've been dreaming to fulfill. Yoga Nidra works the 5th and 6th limbs of the classical ashtanga yoga: pratyahara (drawing inward) and dharana (collection/concentration of the mind). Afterward, you will be ready for a great Friday night.